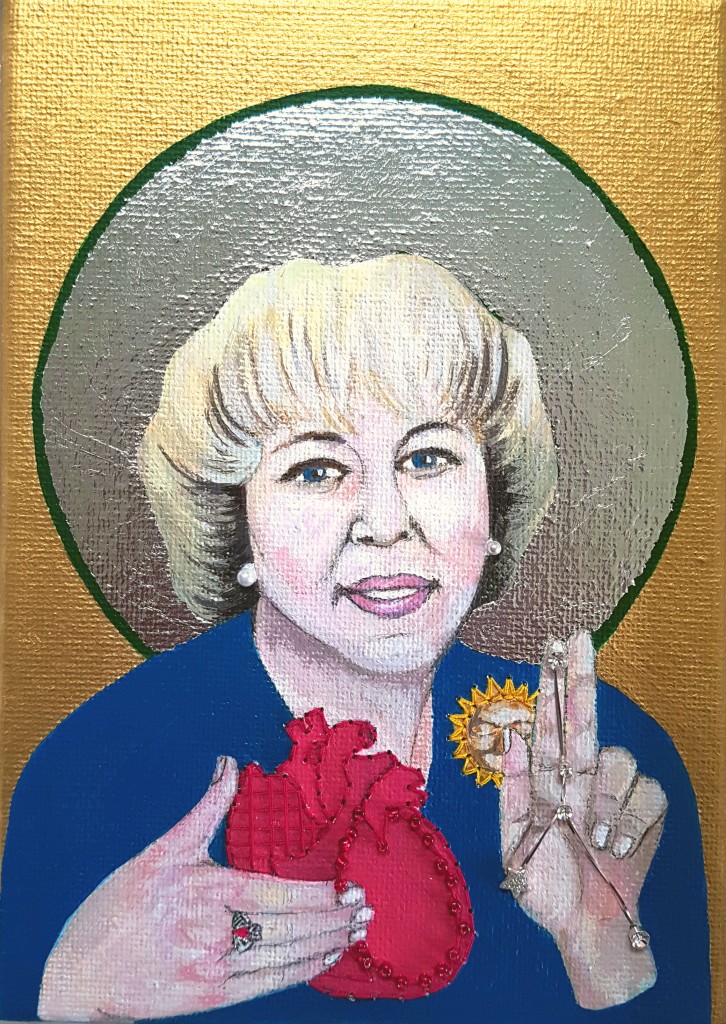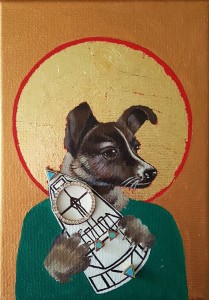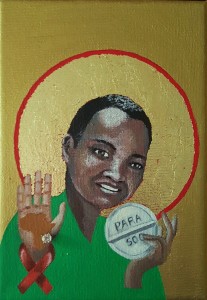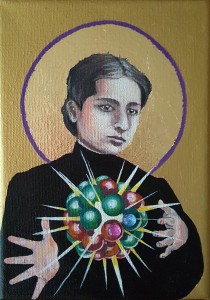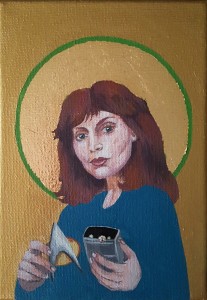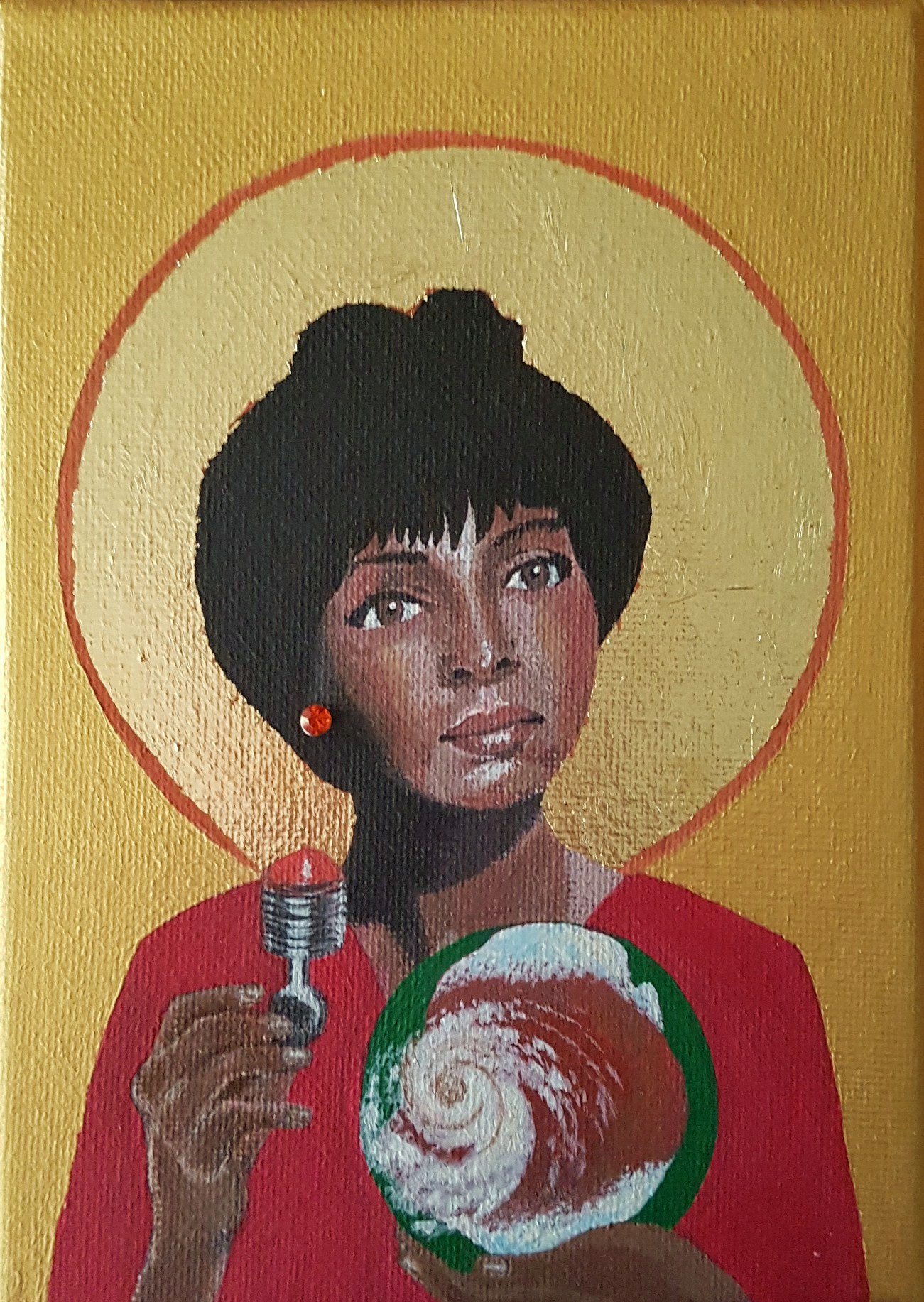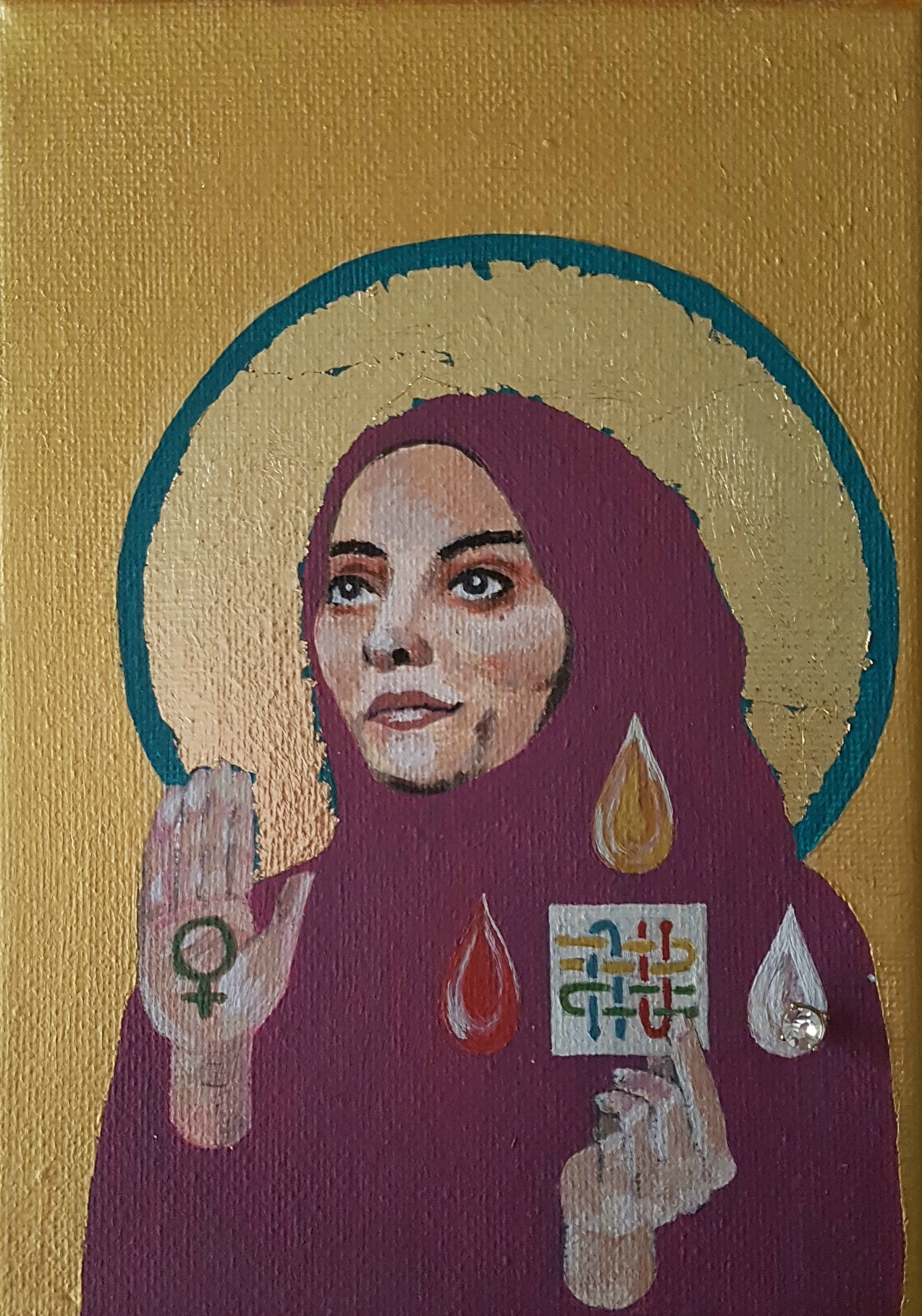 'Icons of Women in Science' for the 2017 E17 Art Trail in Walthamstow. Pictures below.
Media: Pencil/acrylic/gilding/embellishments (where relevant)
Given the STEAM theme of the Art Trail this year I decided to set myself the challenge of representing 50 women who are known for their work in the fields of Science, Technology, Engineering and Maths including 4 authors who have produced work in science fiction. There are also 3 wild cards for amusement value, see if you can spot them…so far we have 44.
I have also included some of the female animals who have contributed to science often at the expense of their lives. Sadly I have not had time to do an icon of Nadezhda the cockroach who has the huge distinction of being the first creature from Earth to give birth in space….maybe I shall manage it by the last weekend of Art Trail.
For most of the icons I decided to represent the women before they were well known as I liked the idea of seeing these incredible women on the cusp of their discoveries. Some you will know whilst some you may well be discovering for the first time, but each of them merits her iconic status; I hope you enjoy looking at and reading about these women who changed the world. As all of these women are or deserve to be iconic figures I have depicted them in quite a traditional iconographic style including symbols of their works and gilding. I have done accompanying explanation sheets that I shall try to add to this page for background on the icons.
If you would like an icon of a woman in science who is not represented here or indeed of anyone you fancy please let me know and I'll see what I can do.